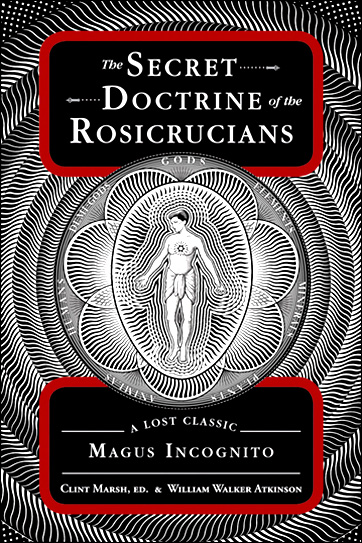 * 256 PAGES *
* 13 ETERNAL TRUTHS *
The Rosicrucians are a truly "secret society" whose philosophy has come to light at different points in history. In the 1600s they issued a set of manifestos calling for an enlightened revolution that would reshape society into a more democratic ideal. Even the American Founding Fathers were influenced by these manifestos.

Writing as Magus Incognito in 1915, William Walker Atkinson introduced a new generation of readers to the Rosicrucian ideals, as well as to a myriad of connections between occult concepts as varied as alchemy, reincarnation, the astral plane, auras, Eastern and Western mysticism, and the "evolution of mankind" among seven esoteric versions of planets in our solar system.

Now The Secret Doctrine of the Rosicrucians has been brought forth once again, this time by Weiser Books and overseen by Clint Marsh, a scholar of esoteric publishing who inducts readers into the fascinating world of this mysterious order.

About the authors
Magus Incognito and William Walker Atkinson contributed to a library of more than 120 books and pamphlets on mental development first published between 1899 and 1922. Perpetually in print throughout the entirety of the 20th century and into the 21st, their works continue to light the way for readers in search of spiritual knowledge and success in everyday life.

PRE-ORDER THE BOOK
The Secret Doctrine of the Rosicrucians will be released in November 2012. Add a copy of the book to your online shopping cart by clicking the "Add to Cart" button at the bottom of this page.

Retailers interested in buying copies of the book may do so via its publisher, Weiser Books.

The Secret Doctrine of the Rosicrucians is a 256-page paperback book measuring 6 x 9 inches. The cover illustration is by Jeff Hoke.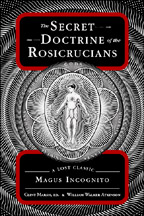 The Secret Doctrine of the Rosicrucians
A Lost Classic from Magus Incognito and William Walker Atkinson
$18.95